Previous Articles
This article was posted on Monday, 26th May 2014
A few years ago, I partook in the Flickr group The Items We Carry, a fun group where you display the generally mundane items you carry on your person. You can see what I was carrying on the 10th August 2011 below.
Check out that Nokia!
Since then, it seems that the focus on those mundane items has become a thing in itself. At some point the phrase 'Every Day Carry' [sic] (or 'EDC', as the initialism-loving people would say) became widespread, and essentially is used to describe all the crap that we lug around every day.
While I wouldn't get too obsessive with my 'EDC', it is fun to peruse the various different groups on Flickr. I still only carry my wallet, phone and keys on my person, but I also carry a bag of stuff, to and from my work (I am a web designer) every day, including a laptop, associated cables, notebooks, pens, pencils, books, and anything else I have to have with me.
For me, the appeal of the EDC groups is seeing how best to organise a bag full of stuff. My favourite so far has been these Maxpedition pouches- like a hard wearing pencil case, as seen below. I may need to pick one up and get myself organised.
Photo from Flickr by Cole Ewert
So, have you asked yourself- what is your Every Day Carry?
This article was posted on Friday, 9th May 2014
Last year, my brother, Will came to me with the idea of printing tshirts. He works in our family business, which is a design and print company. He had happened upon a new digital technology that produces full colour, screenprint quality tshirt prints, without the setup or the large print quantities associated with screen printing. He thought this could be a great service to offer people- promotional tshirts, high quality, low quantities.
Since 2010, I had done a few rounds of promotional merchandise on supportwebstandards.com, I really enjoyed it, especially producing the actual goods. It was fun. I had toyed with the idea of setting up a site to produce promo merchandise for people, but I didn't have the time or resources to do it. It is more work than one person can handle.
So, Will comes to me and we thought about a site for tshirts, hoodies and other miscellaneous garments. We started with that, but then decided to add Vinyl Stickers to the mix (I had lots of sticker experience with SWS). Then we decided to add some other items and it spiralled from there. We chose BigTree as our company name- it leaves us open to branch into other areas of promotional merchandise.
I worked on the site in any spare time I had, which delayed the launch until a few weeks ago. We've been slowly, but surely, building up our customer base and we're really excited with what is on the horizon. We have more products to introduce, a whole new range of packaging and accessories to add to the site as well as keeping our own merchandise shelves stocked with new products.
Speaking of which, we have sticker sample packs for sale in the shop. If you use the coupon code johnsentme you will only pay postage for the pack (or alternatively, get 1 euro off the total of your order of any of the shop items).
This article was posted on Wednesday, 15th January 2014
As I'm sure everyone knows, there will be a new Star Wars movie, to be released in 2015. I am cautiously optimistic about it- they can't do any worse than the three Star Wars prequels:
"Hold me, like you did by the lake on Naboo; so long ago when there was nothing but our love."
Anyway, JJ Abrams is an interesting choice of director, and I saw today that Darren Gilford has been listed on IMDB as the Production Designer, along with Rick Carter. I think this is a very good thing. I've mentioned Darren Gilford here before, in relation to his design work for Tron Legacy and Oblivion.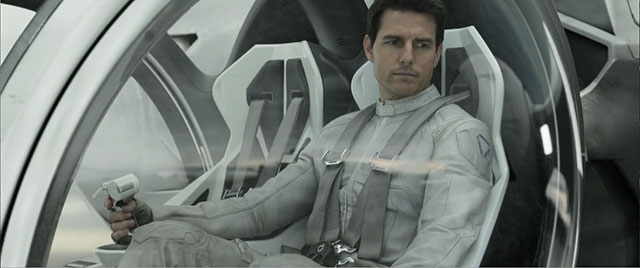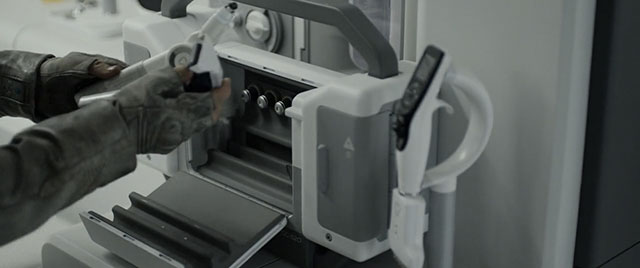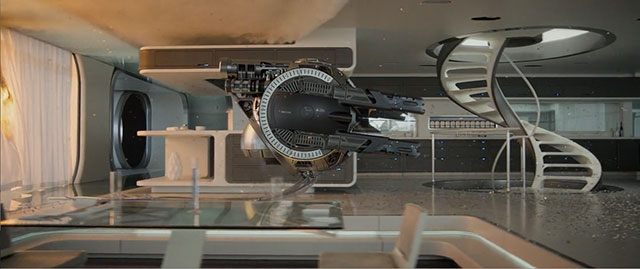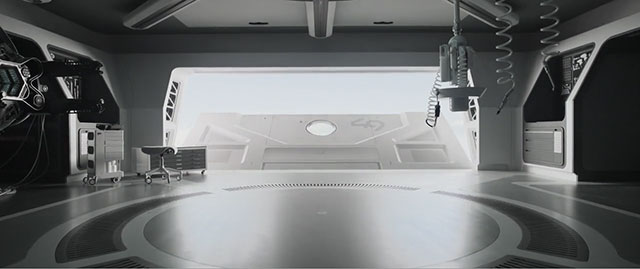 Rick Carter's previous work is stellar and Oscar-winning, whereas Darren Gilford's previous work is, so far, limited to his work on Tron Legacy and Oblivion. However, I think it's obvious that he has a serious talent at designing a very futuristic look and feel, which is also quite practical and functional. More importantly, his work is believable, regardless of the context. I have likened him to designers like Ron Cobb and Syd Mead.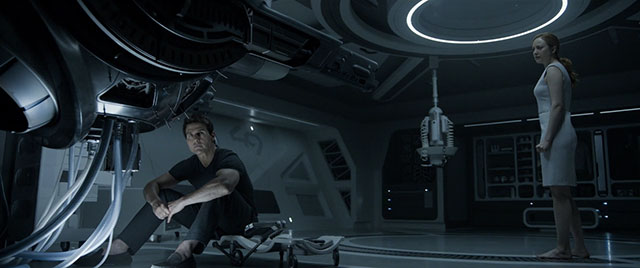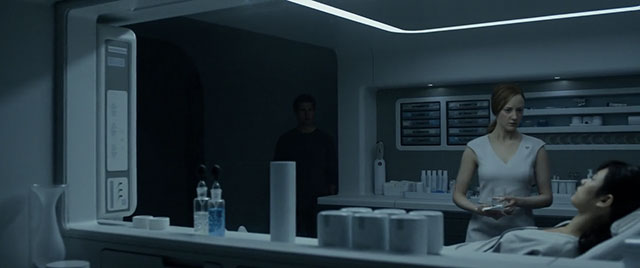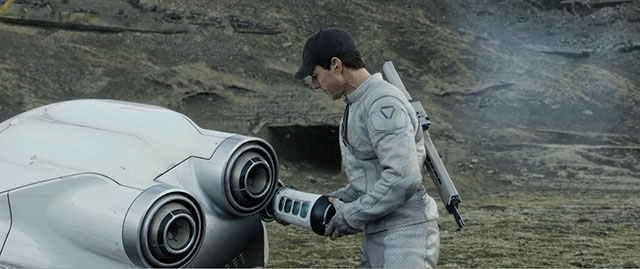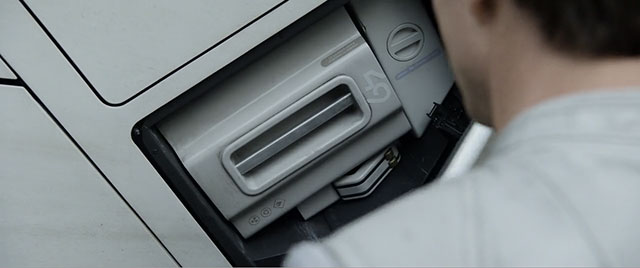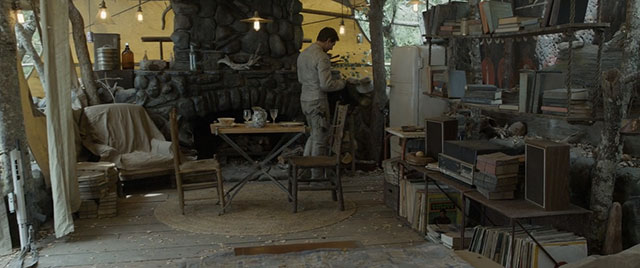 The original Star Wars trilogy had a very tangible feel to it- it was futuristic, but believable. I think Rick Carter and Darren Gilford will do a great job, I think it's going to be a fantastic looking movie. I may even be getting a little excited about the movie.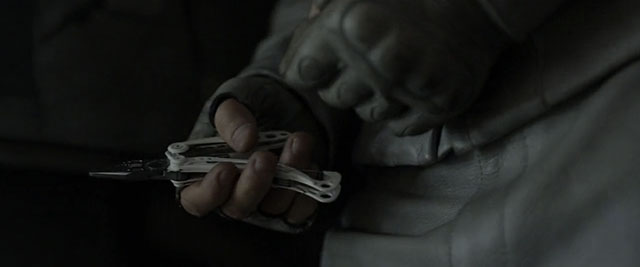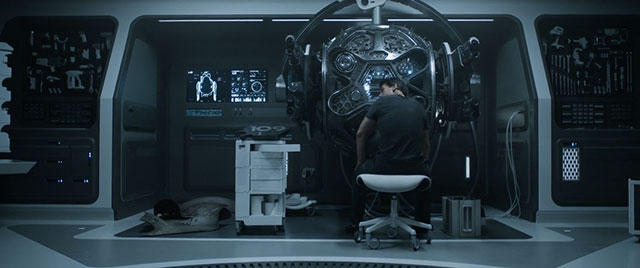 Sidenote- I find it interesting, the number of items in Oblivion, that are contemporary items, that you can get today. The first of the two images above is quite obviously a Leatherman Skeletool, in custom white, and in the second image, there is a white Bieffe Boby Taboret. Good design is timeless.
This article was posted on Wednesday, 2nd October 2013
It's hard to believe that we are into October already. I haven't posted since the end of June. There was one reason- the greatest reason- my son was born on August 8th 2013, and he has been keeping me busy in the evening times.
I'm also working on a few freelance gigs, as well as a new project that is nearly ready to go. It involves t-shirts and stickers and all sorts of other great merchandise. I'll be posting more shortly.
This article was posted on Thursday, 27th June 2013
Around this time of the year, my spare time (that which I use to update things, like this blog) becomes non-existant. This summer, aside from working freelance and setting up another business, my time has been taken up doing fun stuff.
So, as fodder for this blog, I'll be posting a couple of posts over the next week, regarding different things I am getting up to, in photo-form.
First off, I'm chairperson of the local art group and we are currently running our 35th annual art exhibition. The exhibition is six years older than I am. I have two pieces exhibited in it, as seen below. There is a lot of work put into running the exhibition for the week, we're a group of over 60 local artists and there was 220 pieces of art exhibited this year.