Previous Articles
This article was posted on Thursday, 27th June 2013
Around this time of the year, my spare time (that which I use to update things, like this blog) becomes non-existant. This summer, aside from working freelance and setting up another business, my time has been taken up doing fun stuff.
So, as fodder for this blog, I'll be posting a couple of posts over the next week, regarding different things I am getting up to, in photo-form.
First off, I'm chairperson of the local art group and we are currently running our 35th annual art exhibition. The exhibition is six years older than I am. I have two pieces exhibited in it, as seen below. There is a lot of work put into running the exhibition for the week, we're a group of over 60 local artists and there was 220 pieces of art exhibited this year.
This article was posted on Monday, 27th May 2013
I saw Oblivion a couple of weeks ago, and I really liked it. I had blogged before about Tron: Legacy and how I loved the production design by Darren Gilford, and I also noted how he was the production designer for the, then, unreleased Oblivion as well. I'm pleased to report that it is another beautiful piece of work.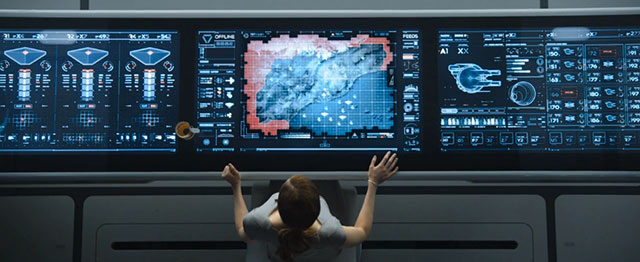 The production design reminds me of the work of Ron Cobb or Syd Mead- futuristic but believable, with the form of everything, following its function.
Another element that was particularly impressive was the user interfaces that the characters in the film interacted with. This was done by another past Tron: Legacy crew member, Bradley G Munkowitz, who was the Design Director for most of the holographic/UI elements used in Tron. On his website, he has described the production process for the Oblivion UI, and you should really take a moment to read it and check out the rest of his work.
Link originally seen on gedblog.com.
This article was posted on Thursday, 2nd May 2013
I have updated my design portfolio with a few recent pieces of work. Two of them relate to a little collective that my brother and I have set up, the Rainsford Creative Collective (it was a difficult naming process.)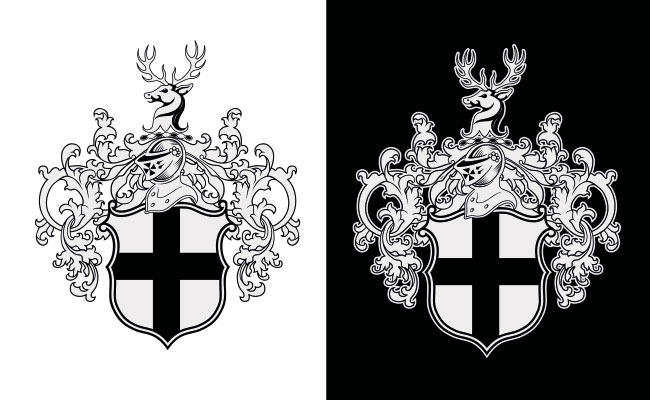 The RCC is one of two separate ventures we are working on, but the RCC is the place where we will be able to work on projects that are at the point where the line between art and design starts to blur. We hope to create and work on projects that combine aspects of design, illustration, video, audio and photography.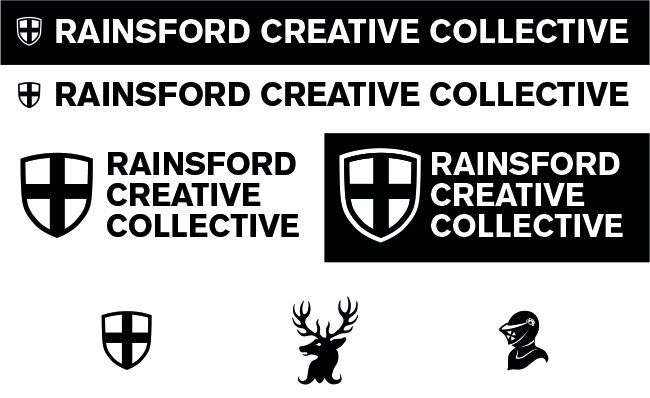 I had already redrawn our the Rainsford family crest, so I plucked aspects of the crest out, namely the shield, helmet and deer head, simplified them and have incorporated them into a simple branding scheme to use while we get set up.
Also, I was able to register rainsford.ie which I had been meaning to do for a long time. I won't be squatting on it though, I'll be using it thoroughly.
This article was posted on Monday, 29th April 2013
For too long, I have been avoiding Facebook for anything other than informal messages with close friends and family. I find a lot of Facebook... unpleasant. I think Facebook has been trying to become the one and only web destination for the general public, and the thought of that is horrible. If the only site you visit is Facebook and the only online interaction you have is on Facebook, then you miss out on all the weird and wonderful stuff across the web.
While I always knew Facebook was a good communication tool, it's taken me a while to come round to using it. This started with the local youth group I work with, Aontas Ogra. In the past, I have set up guestbooks and message boards to try create a method of communicating with members and parents of members but with Facebook, we now have an incredibly successful medium to interact with members and parents. The obvious secret to the success is being able to post messages to where they are going to regularly visit.
Seeing how useful this has been and how other businesses and individuals have used Facebook for getting their message out there, I decided to create a Facebook page for my links, so if you don't have a Twitter account or subscribe to RSS feeds, you can now 'Like' this page and get all the links in your Facebook feed.
This is also the reason why I stopped Five Links for Friday, I was relinking too soon, before people had a chance to see the original. I am going to add tags to my links though, for better perusal down the line.
This article was posted on Friday, 12th April 2013
I like projects like these, reimaging Tarantino movies as Penguin paperbacks. The only thing I'd change wold to keep all the covers simpler (Kill Bill in particular) and the colour scheme reduced, like the Penguin paperbacks of old. My favourite is Death Proof (I quite like the film too...)
Any video where Lego gets used to mechanically do something, not only gets linked to, but also gets relinked.
This home got relinked because of the fantastic conservatory attached to it. So envious.
I love everything about this tower Summer home- it's cladding, shape, space, interiors. Fantastic.
I love this simple home, which is deceptively large. I wouldn't mind this as my summer home in France.