I saw Oblivion a couple of weeks ago, and I really liked it. I had blogged before about Tron: Legacy and how I loved the production design by Darren Gilford, and I also noted how he was the production designer for the, then, unreleased Oblivion as well. I'm pleased to report that it is another beautiful piece of work.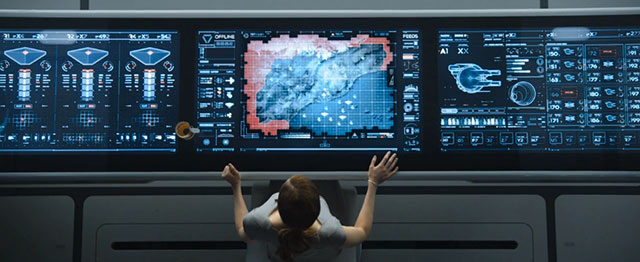 The production design reminds me of the work of Ron Cobb or Syd Mead- futuristic but believable, with the form of everything, following its function.
Another element that was particularly impressive was the user interfaces that the characters in the film interacted with. This was done by another past Tron: Legacy crew member, Bradley G Munkowitz, who was the Design Director for most of the holographic/UI elements used in Tron. On his website, he has described the production process for the Oblivion UI, and you should really take a moment to read it and check out the rest of his work.
Link originally seen on gedblog.com.