I blogged before about how Michael Gillette was able to redo the image for the German reprint of the Ian Fleming novel Thunderball, but it seems he's at it again for On Her Majesty's Secret Service.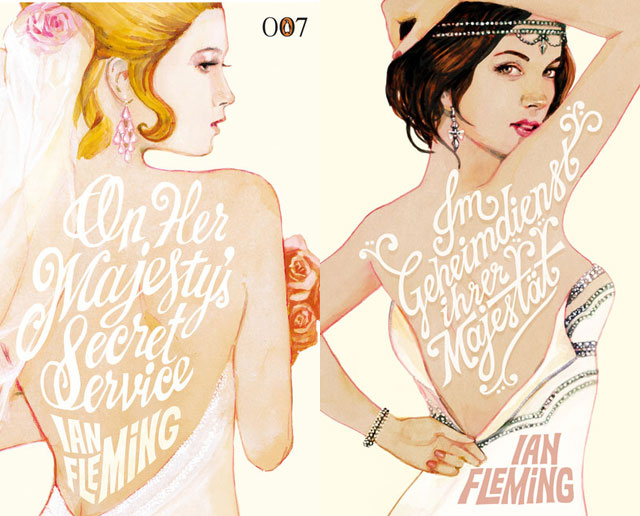 "I was happy with the Penguin cover, but over time she seemed a little too demure to be the one to take his heart all the way to the altar. This version has more allure."
Whereas the Thunderball revision was due to issues with reproducing it in print, I just love the fact that he decided to redo this cover to add 'allure'. Nice.