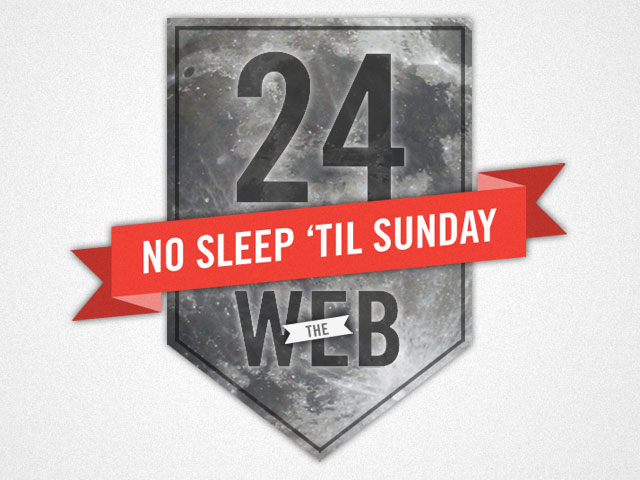 I'm taking part in the annual charity-web design-marathon 24theweb and I couldn't be more excited. I do enjoy working on group projects and cramming 3 months into 24 hours should be a challenge.
I've resigned myself to the fact that I probably won't get much work done this afternoon, so I might as well start getting stuff ready. I'm following the excellent pro tips of Stephanie Francis and stockpiling all my gear together. I have made a list.
If you'd like to follow along, I guess you could look at:
I have to get a train at 7.22am tomorrow morning, it'll be like old times commuting at unholy hours. I'm hoping my honed skill of sleeping at every opportunity, under any circumstances, will keep me functioning.
I'll try post here as well tomorrow, depending on workload. I'll hopefully take some photos with my trusty Samsung- my lovely iPhone 4s isn't arriving until Tuesday (boo!).